Hey Alphas,
Did you see the FOLO token has launched?
We know how hard it is to be new to crypto, hence we create an Alpha Impact guide just for you.
You can also watch the video below for a step-by-step visual guide.
Step 1: Visit Alpha Impact
First go to our website alphaimpact.fi and click on the Buy Token button (see circle).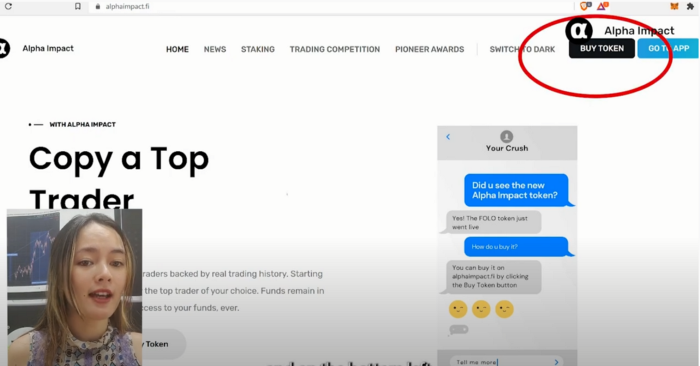 It is important that you only use links on our website as there are fraudulent tokens and imposters that send our community suspicious links.
Step 2: Connect your wallet & import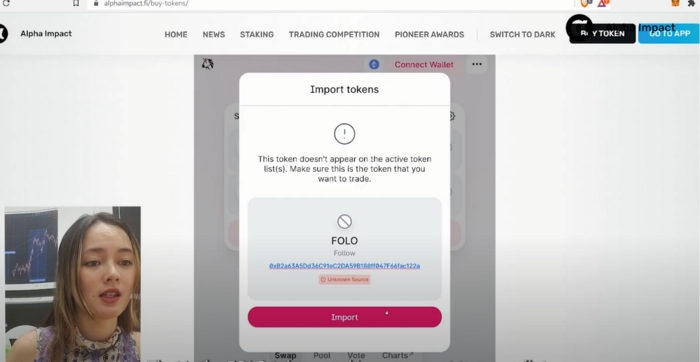 This page is connected to Uniswap's trading platform and a notification to Import tokens will pop up. Click on Import.
Step 3: Swap your ETH for FOLO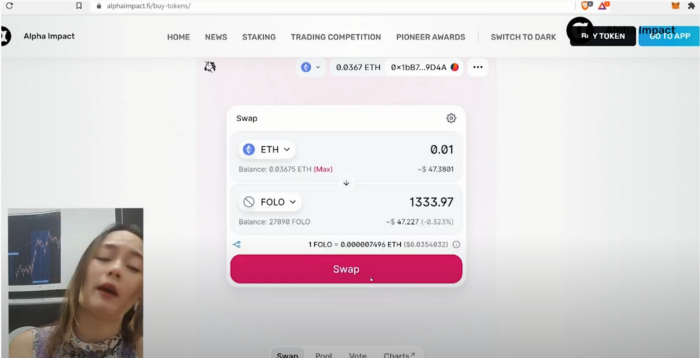 Choose the amount you wish to purchase using ETH. Click on Swap then Confirm Swap.
Step 4: Confirm the transaction on your wallet
Wait for the notification that the transaction was confirmed. This can take a few minutes sometimes.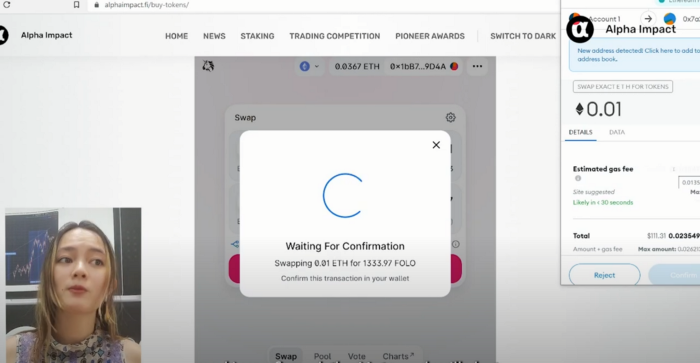 Once the transaction is confirmed, you should get a notification from Metamask and you should be able to see FOLO in your wallet.
Congratulations on purchasing your FOLO tokens. For any questions, contact us on Telegram!
Welcome to the Alpha Impact community!