Weekly Crypto Roundup 5/21
This week, after the Terra ecosystem explosion destroyed over $40 billion in value from LUNA and UST, it's been an eventful week in crypto, to say the least. Amidst geopolitical turmoil, inflation, and rising interest rate, this month alone, crypto markets lost $1 trillion in market cap. We're looking at what could be a short-term bear market. The long term certainly looks more hopeful, with institutional traders like Goldman Sachs and Barclays betting on crypto with investments this week in crypto trading platform Elwood. But the question is: how soon we can expect a recovery?
As crypto prices could be in a bit of a relief rally, some predict that the recovery will be V-shaped due to the macro pressures on the market, from inflation to interest rates to the stock market. In the past, when BTC's price has fallen below its realized price, it bottoms out for between 114 and 200 days, according to Glassnode (outside of the 2019 to 2020 bear market). This suggests recovery may take some time, though this situation is certainly unique.
Terra and crypto's biggest collapse
Everyone's talking about how "algorithmic stablecoin" Terra's ecosystem exploded last week—which is broken down in more depth here. 
Here's where we're at now, in the aftereffects:
Today, according to CoinMarketCap, the global crypto market cap is at $1.26 trillion, which is a 0.40% increase over the last 24 hours. The total volume of the crypto market is $50.15 billion. DeFi's total volume is currently $5.87 billion or 11.7% of the total crypto market volume over the last day. All stablecoins now have a volume of $22.58 billion. The price of Bitcoin is $29,430.55, with a dominance of 44.51%. MakerDAO, Terra's competitor, rose above the chaos and jumped up 30% last week. Regulators are talking about cracking down to protect investors from the great stablecoin fiasco of 2022. US Treasury Secretary Janet Yellen spoke out about the need for stablecoin regulation.
Here's a look at how the top 5 coins are doing: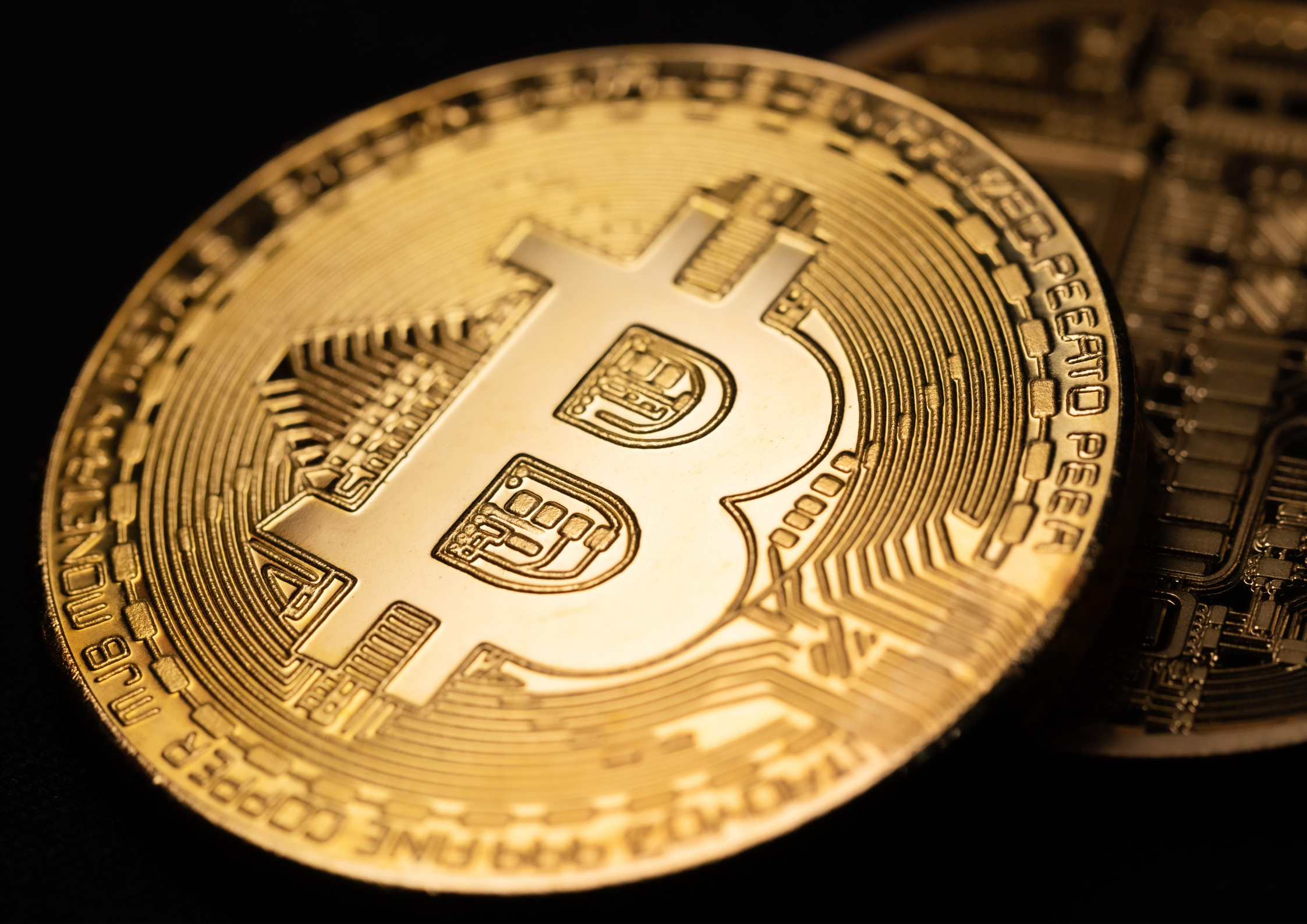 Bitcoin (BTC)
BTC has been down for seven consecutive weeks, a new record for the #1 crypto. Overall, BTC held up pretty well comparatively throughout the ripples of the Terra/LUNA collapse despite falling to a new low since 2020 on May 12 at $26,697.
Though BTC is currently discounted relatively near its "realized" price or the average cost basis (the price of all bitcoins at the time of purchase divided by the number of bitcoins in circulation), analysts predict a deeper downside could be on the horizon. 

Ethereum (ETH)
Ethereum is down from last week with a price of $1,975.93.  ETH has been hit harder than BTC, down 37% for the month compared to BTC's 24% drop. Overall in ETH's economy, $90 billion has flowed out of Ethereum DeFi apps since November, currently sitting at $70 billion.
NFTs are also down, with sales volumes declining almost 65% for the week. Leading NFT Bored Ape Yacht Club's sales have fallen about 64%.  

Tether (USDT)
As the top stablecoin, there have been lots of eyes on Tether this week. It's weathered the storm pretty well, with a current recovered price of $1. Overall, all of the top 4 ​​stablecoins by market cap have returned to a fraction of a cent of their $1 peg. 
In recent news, Tether announced two days ago that non-U.S. government bonds now partially back its coin. It also took the spotlight as an opportunity to release a blog post about why its peg holds up, unlike the other stablecoins.

USD Coin (USDC)
Sitting at $1.00, US​​DC recovered its peg this week and is also catching a lot of the spotlight from Terra's collapse. Some suggest that based on its growth in supply (and Tether's simultaneous steep decline in supply), USDC may overtake Tether as the leading stablecoin in the future.

BNB (BNB)
At present, BNB's price is $312.32. Binance's coin is down from last week but up from yesterday. One reason for BNB's potential growth is that the blockchain offers support to moored Terra projects in search of a new protocol. To that end, multichain staking protocol Stader Labs recently announced it would launch on BNB's ecosystem, drawing interest to the chain.
Other coin highlights
Biggest gainers at the time of writing:
bDollar (BDO) – over 900%

PAPPAY (PAPPAY) – almost 500%

IlluquidDAO (JPEGS) – over 200%
Recently added coins:
Camel Coin (CMLCOIN)  

GoMeat (GOMT)

SoundBox (SOUND)
Crypto adoption still hopeful
In positive news, despite the turmoil, the horizon of crypto adoption is looking brighter. Institutional investing has exploded since the crypto winter of 2018 to the extent that almost every major name has holdings and/or internal crypto capacity. A recent Coinbase report showed that 56% of respondents in France, Germany, Great Britain, Spain, Italy, and the Netherlands said they plan to add to their crypto holdings over the next year.This week, 44 countries met in El Salvador to discuss BTC's rollout and the digital economy. El Salvador also bought the dip in the last week, adding 500 BTC to the country's holdings as crypto was down.
On the brink of recession?
For those remembering the March 2020 crypto crash where, like today, both BTC and U.S. equity markets were on the decline, this moment is distinct in a few ways. In 2020, the Feds gave the market a notable stimulus, but currently, the focus is tightening up around record-high inflation. A frustration will this monetary tightening could lead to a "market tantrum," says the Institute of International Finance (IIF) in a report this week. The IIF also reported that the global economy is "teetering on the brink of recession."
Inflation still high but down in April
On Wednesday, the Labor Department released the latest inflation data showing the first decline in months. In April, U.S. inflation was at 8.3%, which is 0.2% lower than in March. It's still close to the 40-year high, however, with President Biden calling the high inflation his "top domestic priority." Hiked interest rates—a key part of the Fed's response to record inflation—are top of mind in evaluating market conditions and crypto's rebound. In the U.S., the Fed approved a quarter percentage point increase, followed by a short-term rise by 50 basis points this month. Seven to nine interest rate increases are expected this year and next. In July, the European Central Bank plans to announce its rate hike, the first since 2011.
Final Thoughts
Though the current outlook is less than ideal since BTC launched in 2009, there have been five major market resets, and each time, the market emerged stronger. Though the future is impossible to know, there may be promising innovations that emerge from this moment and a long view of crypto may still be rewarding in the long run.
All in all, it's a highly volatile time, and that means it's a particularly great time to examine your portfolio and ensure it's well-researched. Thankfully, you don't have to do it alone, and that's why it's helpful to join Alpha Impact's social trading platform, where you can access the activity of top traders and adjust your trading position accordingly. Start your journey today.
About Alpha Impact
Crypto Made Easy.
Alpha Impact is a social trading platform designed to bring trust to crypto trading. Whether you want to copy an expert trader automatically or you're already a crypto trader and want to build and monetize your following, we're building the infrastructure to take the guesswork out of crypto trading.
Traders on the Alpha Impact platform are some top-performing crypto traders. In good markets or bad, our traders are incentivized to share their trades and trading strategies through the Alpha Impact platform. Finally, a place where users can filter through the noise and learn about crypto trading from experts with a visible track record. Even better, traders have an incentive to share their investment thesis, analysis of the market, and the reasons behind their trades.
We share our fees with traders, meaning that there is finally an incentive for expert traders to share their activity and views with crypto enthusiasts and beginners.
Built by experts from the traditional finance space, our philosophy is to empower everyone to become a crypto trader. Whether you're a beginner wanting to learn from an expert, or an expert wanting to get paid, we're here to democratize access to this industry, one trade at a time. 
App | Whitepaper | Telegram | Telegram ANN | Medium | Twitter | Facebook | LinkedIn | Github | Instagram | Youtube | Tiktok | Reddit