How does Signals Monetization work?
As Alpha Impact launches its first product, Signals Monetization, there are multiple new features that you should know about.
What is Signals Monetization?
The firm's first product, Signals Monetization, will allow expert traders to directly monetize their expertise by customizing a fee that Alpha Impact charges its users who in turn will receive access to updates, trade alerts, and proprietary insights that each trader publishes.
How do I monetize my account?
There will be 2 new tabs on an account with linked portfolios — Monetization and Earnings.
The monetization tab is where you can monetize your profile, then, you can set a monthly price for your subscription.
Your earnings will then be under the "Earnings" tab, with all your earning history clearly displayed, even if your profile is demonetized.
How do I subscribe?
To subscribe to a user, you can simply head to the Discover tab to explore monetized traders and click "Subscribe" on a trader that you want to subscribe to. To confirm your subscription, do click on the 'Subscribe" button.
*Do note that the subscription fee is paid in FOLO credits, so do ensure that you have sufficient FOLO credits in your account before subscribing to a trader.
You can also subscribe to the traders by clicking on their profiles.
What if I don't subscribe to any trader?
For users who do not wish to subscribe to any trader, you will still be able to access the performance charts of all traders, including their top 3 holdings and percentage performance. However, you will not have access to traders' compositions, trade signals, and movements as well as private trade notifications. Data shown on the profile will also be delayed by 3 days.
Subscriptions
In the Subscriptions panel, you will have access to the traders you are currently subscribed to, the status of the subscription, as well as the billing cycle. In the event that you unsubscribe to a trader mid-billing cycle, the subscription will automatically expire when the billing cycle is reached. To re-subscribe, you would have to wait for the subscription to expire fully before you can subscribe again.
To explore monetized traders, simply click on the "Discover" tab to discover traders that you can subscribe to.
How do we price each subscription?
Instead of pricing each trader at the same price, Alpha Impact will give the liberty to each trader to price their subscriptions. This is to ensure that our traders are able to receive the value they provide to the community.
The payment of subscriptions will be paid through the in-app wallet with FOLO credits, insufficient funds in your wallet will result in the expiration of your subscriptions.
What are FOLO Tokens?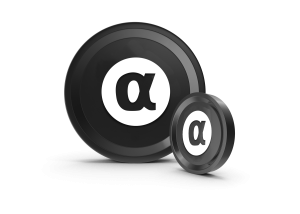 FOLO tokens are now launched on the Polygon blockchain. This increase the liquidity for users who hold these tokens. The launch of FOLO tokens on the Polygon network will allow our expert traders to monetize their insights and trades. As Alpha Impact launches our Trader Signals Monetization Program, FOLO tokens will be used as the central currency of the platform. These tokens will be used for payment towards the traders, as a way for traders to earn incentives on our platform.
To learn more about the utility of FOLO tokens, click here:
How do I get FOLO tokens?
To obtain FOLO tokens, you can swap your existing tokens on QuickSwap to FOLO on the Polygon network.
*A small amount of MATIC is required to pay for gas fees, regardless of what tokens you are using to swap to FOLO tokens.
For more help regarding the purchase of FOLO tokens, click on these articles below:
For any other inquiries that you might have, you can head to our Help Center for more information or contact us via our Telegram channel.
About Alpha Impact
Crypto Made Easy.
Alpha Impact is a social trading platform designed to bring trust to crypto trading. Whether you want to automatically copy an expert trader or you're already a crypto trader and want to build and monetize your following, we're building the infrastructure to take the guesswork out of crypto trading.
Traders on the Alpha Impact platform are some of the top-performing traders in crypto. In good markets or bad, our traders are incentivized to share their trades and trading strategies through the Alpha Impact platform. Finally, a place where users can filter through the noise and learn about crypto trading from experts with a visible track record. What's even better is that traders have the incentive to share their investment thesis, analysis of the market, and the reasons behind their trades.
We share our fees with traders, meaning that there is finally an incentive for expert traders to share their activity and views with crypto enthusiasts and beginners.
Built by experts from the traditional finance space, our philosophy is to empower everyone to become a crypto trader. Whether you're a beginner wanting to learn from an expert, or an expert wanting to get paid, we're here to democratize access to this industry, one trade at a time.
App | Website | Whitepaper | Telegram | Telegram ANN | Medium | Twitter | Facebook | LinkedIn | Github | Instagram | Youtube | Tiktok